2021 Grants for Change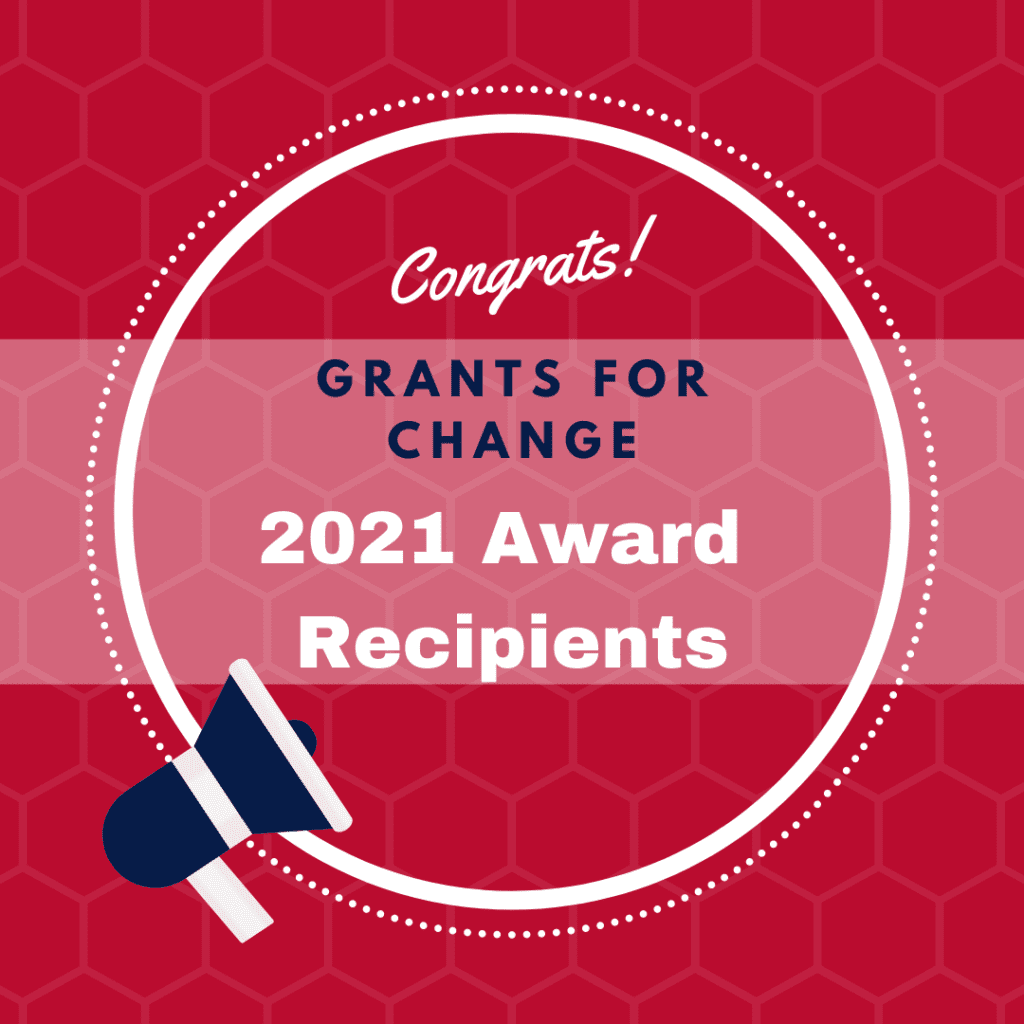 2021 Grants for Change – Over $500,000 to BIPOC-led organizations in Maine
Dec 23, 2021 – Maine Initiatives' Grants for Change Program (G4C) is excited to announce thirty-four (34) grants totaling over $500,000 to organizations led by Black, Indigenous, and People/Communities of Color (BIPOC) advancing racial justice efforts in Wabanakiak (Maine).
This year's grants are one-year, unrestricted funding of $25,000 IMPACT grants and $10,000 SUSTAINING grants to the following organizations:
---
$25,000 IMPACT Awards
$10,000 SUSTAINING Awards – Group 1
$10,000 SUSTAINING Awards – Group 2
These organizations are also supported through Maine Initiatives' Immigrant-Led Organizations Fund.
We encourage you to click on the links above to learn more about these incredible organizations, the important work they are doing in our state, and how you can support these organizations directly.
---
This year's G4C grant-making process was by invitation only to BIPOC-led organizations previously funded through G4C from 2016-2020. In addition, over 200 members of the broader community signed up this fall to deepen their engagement with racial justice work in Maine by learning more about the focus, programming goals, and support needs of these organizations.
These organizations are racial justice movement-building 'hubs' in our communities. They are leading through tireless advocacy, strong leadership, and providing much needed resources or platforms for BIPOC communities in Maine. They have stepped-up efforts and filled in needed gaps during these difficult times, as our communities continue to deal with the effects of the current pandemic.
These Community Leaders are also proactively creating sustainable alternatives to oppressive systems and harmful institutions through community building, mutual aid efforts, and direct service support. Their focus and priorities offer examples of necessary decolonizing work, collective healing, and transformative practices. Many of the 2021 G4C Community Leaders are lesser-known organizations because they are underfunded or in the early stages of growth, nevertheless doing consistent behind-the-scenes work.
G4C seeks to lift up and honor all 34 organizations and their leadership in empowering community solidarity, struggle, healing, joy, flourishing, and thriving. Our work at Maine Initiatives is grounded in the belief that those most impacted by and most proximate to the challenges of today are also those actively creating the solutions. Please join us in celebrating and supporting the work of these organizations, Community Leaders, the 2021 G4C award recipients.
Finally, these grants are made possible because people like you have contributed to the Grants for Change Fund at Maine Initiatives. We are deeply grateful for the community support that makes these grants possible and want to offer special thanks to Pull Up Fund for their support for the Grants for Change program this year.