October 2021 Grant Announcements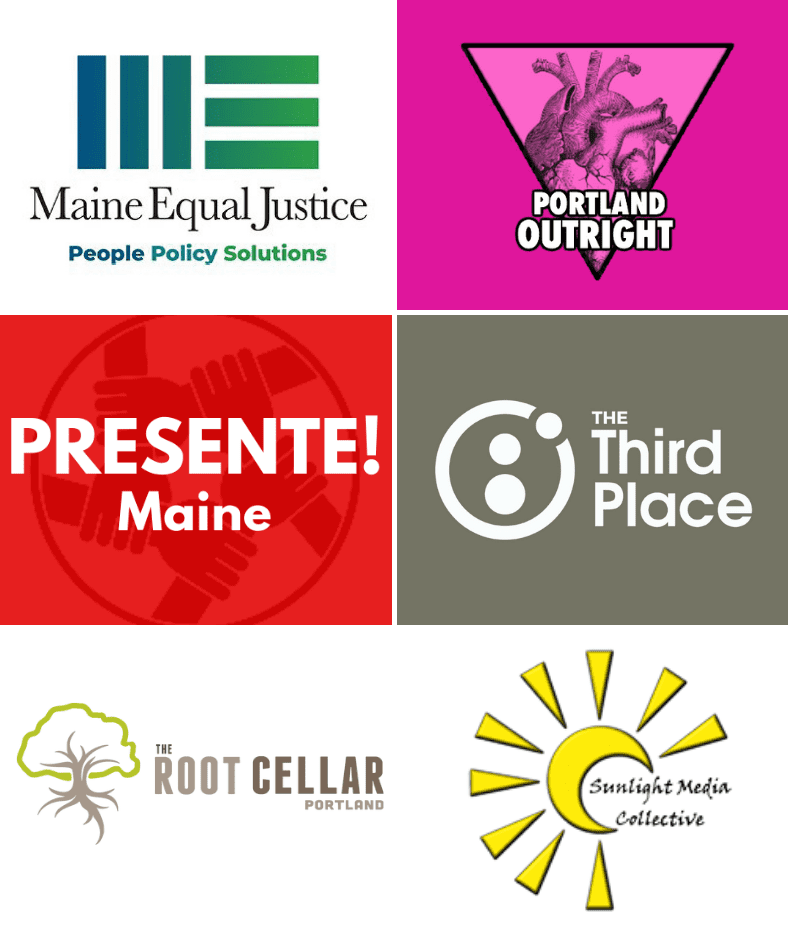 October 2021 Grant Announcements
Over the past two months, Maine Initiatives has been pleased to provide grants to support the following organizations and projects. These grants have been made possible largely through Donor Advised Funds, connecting donors directly with values-aligned organizations to support and strengthen grassroots movements in our state.
Solstice Fund
Maine Equal Justice (MEJ) is a nonprofit civil legal aid and economic justice organization working to increase economic security, opportunity, and equity for people in Maine. We advocate for fair public policies in the legislature and with governmental agencies; provide direct legal services and representation through impact litigation on systemic issues; and partner with diverse low-income communities and agencies through outreach, organizing, and education.
Loschiavo-McCormack Fund
Outright supports underserved members of the LGBTQ+ youth population through weekly drop-in hours, ongoing mentorship, social events, and trainings, as well as intentional support to youth navigating systems — such as the juvenile justice system, foster care, homelessness and mental health services. They are a community of people who are invested in each other, building deep connections, sharing both our struggle and joy, while fighting for each other's dignity and survival.
Presente! Maine targets the empowerment and integration of the Latino community in Maine through education, community organizing, civic engagement, and direct support and services.
The Third Place brings together individuals, emerging initiatives, and organizations who share a common goal- ensuring that Maine is "The Way Life Should Be" for ALL people. We are building a statewide ecosystem to ensure that Black Mainers experience a quality of place that considers our social and professional needs. This process acknowledges that there is structural and institutional racism that makes it more difficult for BIPOC Mainers to enjoy the quality of life that Maine is well known for. We are intent on building cross-sector networks to address the barriers that adversely impact the full enjoyment of work, home, and community life for racial and ethnic communities.
The Root Cellar engages neighbors and volunteers to cultivate social, economic and spiritual wholeness as part of God's Kingdom. We offer after school programs, a food co-op, clothing distribution, and a dental clinic to name a few things. We develop relationship and build community.
The Sunlight Media Collective is an organization of indigenous and non-indigenous media makers and activists, including Wabanaki tribal members, working to document and present stories affecting Wabanaki people and highlighting Wabanaki perspectives, with a particular emphasis on the intersection between environmental issues and tribal rights.
Indigo Arts Alliance: Community-Based Art Project
A place where freedom of expression and personal transformation through creativity is encouraged. Indigo Arts Alliance embodies a Black-led, multiracial approach to the rich intersections of citizenship, community-building, and creativity.