Racial Justice and Decarceration
In case you missed it, we kicked off ourRacial Justice &… Serieslast week! Huge thanks everyone that joined the call, and to Joseph, Maria, Adan, and Samaa for their leadership in bringing this conversation to life.
You can watch the recorded discussion below, or read through to catch some of the highlights and action items from these inspiring panelists.**Don't miss tonight's panel on Racial Justice & Housing Justice at 5:30pm.**
---
Panelist Highlights
Joseph Jackson, Maine Prisoner Advocacy Coalition (MPAC)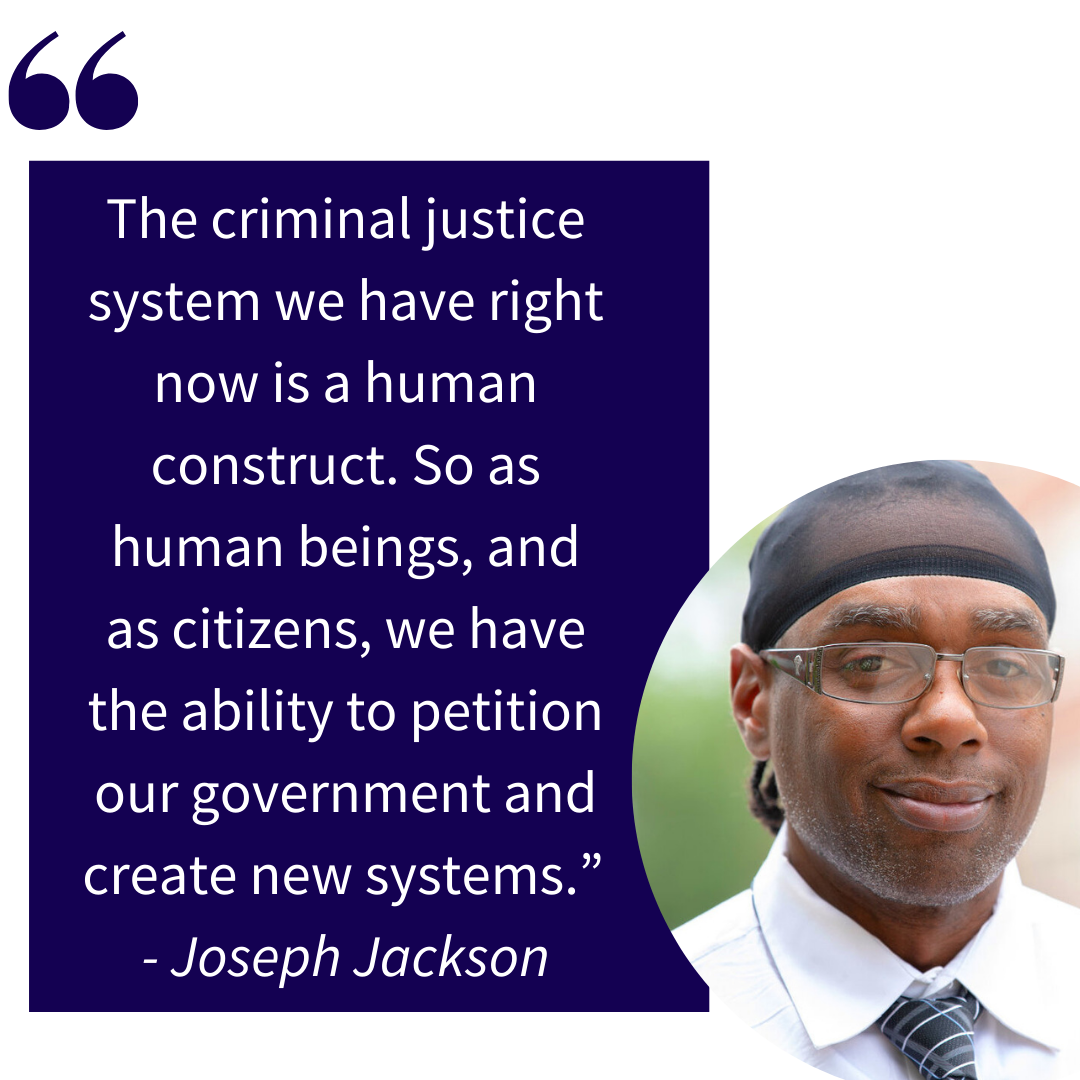 Joseph spoke to the stark racial disparities among incarceration rates in Maine, and the dire need for reform in the criminal justice system.He points to the alarming recidivism rates(7 our of 10 incarcerated citizens will return to prison within 5 years of being released in Maine)as evidence for this failure to support a system that promotes restoration and healing, rather than punishment and retribution.Joseph highlighted the powerful work that MPAC does to both directly support folks in and out of the prison system, as well as their advocacy work that challenges the criminal justice policies and the disproportionate impact on people of color.
What you can do:
Donate to organizations likeMaine Prisoner Advocacy Coalition (MPAC).
Join an MPAC monthly meeting and stay up to date on issues facing Maine's incarcerated and formerly incarcerated citizens.
Keep the public pressure on Maine's politicians to make criminal justice reforms: write op-eds, call public officials, etc.
---
Maria Girouard,Maine-Wabanaki REACH

Maria shed light on the disproportionate contact that Native communities have with the criminal justice system, citing thatwhile Wabanaki peoples represent 0.06% of the Maine population, they account for 1.7% of the states prison population. To support their community members while they are incarcerated, Maine-Wabanaki REACH brings native culture into the prisons, including sweat lodge ceremonies. Maria also shared about the ways in which REACH supports restorative justice as a practice rooted in community rather than institutions. They use "Indigenous peacemaking" as a way to bring the victim and the offender into discussion about what is needed to repair that harm.
What you can do:
Donate to organizations likeMaine-Wabanaki REACH.
Educate loved ones about these issues.
Tune in to Dawnland Signals, a monthly talk show holding space for critical conversations of Truth, Healing, and Change in the Dawnland. Listen in on WERU 89.9 FM or stream live atwww.weru.org
---
Adan Abdikadir, Maine Youth Justice
Adan shared his personal perspective as a young Black man, and how he has witnessed the ways in which racial biases lead to overpolicing by law enforcement.This lived experience informs his work as an organizer for Maine Youth Justice (MYJ), a youth-led campaign to close Long Creek Youth Development Center (the juvenile detention center in Maine).Adan also spoke to the ways in which MYJ helps young folks after they are released from prison byplugging them into Maine Youth Justice, or other organizations in their community that will provide them with a support system.
---
Decarceration

Reading List
---
UpcomingRacial Justice &…Sessions
Tonight, our panel discussion is onRacial Justice & Housing Justiceand will feature speakers from Raise-Op Housing Cooperative, Four Directions Development Coportation, Homeless Voices for Justice, and Rise & Shine Youth Retreat.
Next week, the panel is themed aroundRacial Justice & Health Equityand will feature speakers from the Southern Maine Workers' Center, Maine Access Immigrant Network, and New Mainers Public Health Initiative.