COVID-19 Issue Spotlight: Housing
We're excited to launch a new email feature: COVID-19 Issue Spotlights, where we'll highlight critical organizing and advocacy work happening in response to COVID-19.
This week, we're highlighting the housing crisis and how the pandemic is exacerbating housing inequities. Questions loom large: Where will May 1 rent come from? Will the government freeze my mortgage, my rent? Can I be evicted?
Read on to learn about how organizations in the Maine Initiatives community are working to center housing as a human right.
---
Homes for All Campaign
Raise-Op Housing Cooperative
Raise-Op Housing Cooperative in Lewiston has launched a state level campaign "Homes for All to Safely Quarantine" in collaboration with a coalition of partners in order to advocate that Governor Janet Mills act immediately to ensure that all Mainers have homes in order to stay home. The campaign is advocating for:
No home foreclosures, evictions, rent increases, or penalties
Homes and support for the homeless
Debt suspension for homeowners and small businesses
Cancel rent and reimburse landlords
Safety for the incarcerated and detainees
Promote housing as a human right and preventive healthcare measure
Presente! Maine 
Presente! Maine, which has endorsed the Homes for All to Safely Quarantine proposal, has been doing advocacy particularly around universal cancellation of rent  at this time. One of their members, Edier Ramírez, was quoted in an article in the Maine Beacon sharing, "The Latinx community is in and has been in crisis long before COVID-19. Now we are being asked to stay home, but most of us have no idea how we'll pay the rent. There are already confirmed cases of coronavirus in our community and we live and work in such close quarters with one another that I fear what will happen if there is no relief for us and people decide to go back to work before it is safe. We need full cancellation of rent now to safely quarantine at home."
Homeless Voices for Justice
Homeless Voices for Justice (HVJ) has joined forces with the Homes for All coalition to amplify the message that housing is healthcare and housing is a human right. People experiencing homelessness and people in poverty should have a say in decision making regarding the state and local response. HVJ is also focusing on the increased risk of the criminalization of homelessness posed by shelter in place orders and other changes due to the COVID-19 pandemic. They are amplifying the message that "housing, not handcuffs, will protect public health."
---
Mutual Aid Funds: Supporting Housing Needs
Estamos Aqui Fund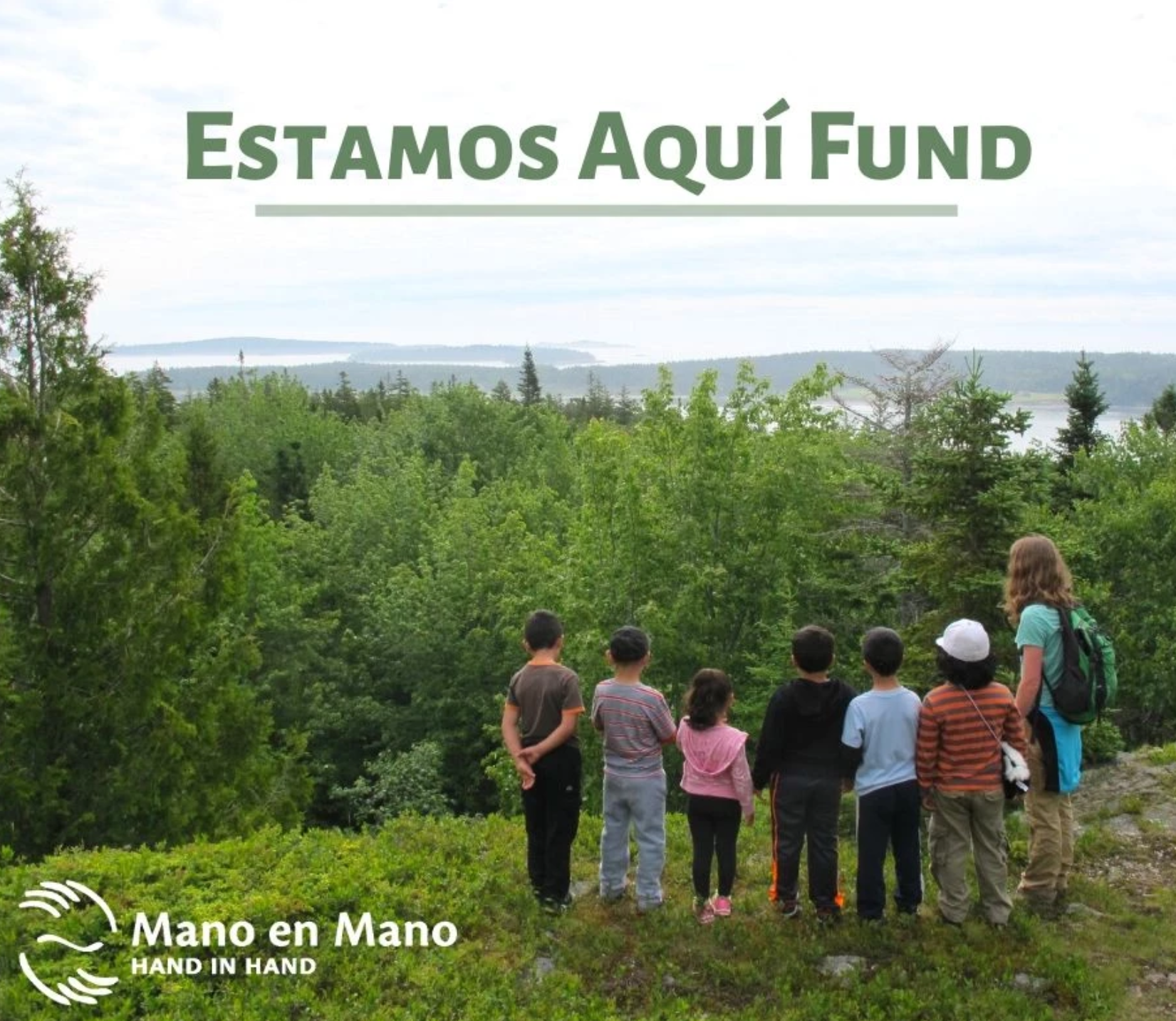 Mano en Mano's Estamos Aquí Fund is a mutual aid fund to support immigrants and farmworkers in Maine with financial challenges associated with COVID-19, especially those who are not eligible for government support right now. Community members can request and receive direct funds for whatever immediate needs they are facing including housing, utilities, food, and more. Awards will be made on a first-come/first-serve basis and they will continue to fundraise until all awards have been fulfilled.
People's Emergency Fund
Presente! Maine's People's Emergency Fund is designed to raise money for our most vulnerable people and communities. The funds will be used to purchase basic survival goods (food, medicine, sheltering support, etc) and distribute those goods and money during the COVID-19 crisis to people *most* marginalized in this crisis, with the *least* access to other forms of aid.
Only the people can save the people. We were made for this moment. All hands on deck. Love your neighbor as yourself.
---
What You Can Do
SHARE: Follow these organizations on social media and share their posts with your friends, family, and networks to help spread the word!