August 2020 eNews
Dear Friend,
What has put a smile on your face lately? For us, it's been the sweet notes we've received from community members like you. Just a few weeks ago, an "almost 11 year old" named Lily from Brunswick baked and sold cookies, bars, and cupcakes to raise funds to help those in need during the pandemic. She chose to give to Maine Initiatives' COVID-19 Community Care Fund, in support of grassroots organizations led by People of Color. Her friends pitched in to help as well. We were so humbled by this act of kindness! Thank you Lily, you have an inspiring desire for justice that our world desperately needs right now.
Continue reading to learn about what we've been up to this month!
In solidarity,
The Maine Initiatives Team
---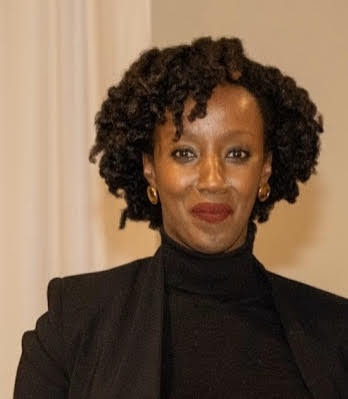 Shima's Doing it All!
Our colleague, Shima Kabirigi, is taking on a new role in addition to her work at Maine Initiatives! On August 5th, The Greater Portland Immigrant Welcome Center (IWC) announced the appointment of Shima as their Interim Executive Director. As a founding member and Board Co-Chair of the IWC, Shima's leadership will support the organization in continuing it's critical work after the tragic loss of their beloved founder and leader, Alain Nahimana.
Shima will continue her role as Program Officer for the Immigrant-Led Organizations Fund at Maine Initiatives during this transitional period for the IWC. We are so proud of her! You can read the full announcement from the IWC here.
---
We miss all of our wonderful Proposal Readers!
As you may know, we decided not to host our participatory grantmaking process (Grants for Change) this year. We recognize that this program requires a significant investment of time and effort by both the applicant organizations and our community volunteers. Given the substantial impact that the pandemic has had on everyone's lives, we want to respect the energy and capacity of our volunteers and applicants.
That said, we will continue to find new and creative ways to highlight the work of our grantee partners and bring our community together. We are committed to providing $250,000 in funding to frontline organizations and activists working to achieve racial justice in our state.
---
Maine's $200 Million Nonprofit & Small Business Relief Fund
Last week, Governor Janet Mills announced the opening of applications for the Maine Economic Recovery Grant Program, a COVID relief program for nonprofits and small businesses in Maine. This $200 million fund draws on federal CARES Act Coronavirus Relief Funds and will make grants available to nonprofit organizations and small businesses that demonstrate a need based on expenses incurred or lost revenues related to the COVID-19 pandemic.
Applications are open NOW and must be submitted by September 9th!
Want to learn more?
We encourage you to review and disseminate this opportunity to individuals in your networks who may benefit. Maine needs strong nonprofits now more than ever!
---
COVID-19 Issue Spotlights Re-Cap
Maine Initiatives grantee, Ladder to the Moon Network, runs a free newspaper publication called Amjambo Africa, an incredible source of news, information, and community for New Mainers and the broader community alike. This month, we turned over our COVID-19 Issue Spotlight to Amjambo Africa's Editor-in-Chief, Kit Harrison, who brought us special coverage of the powerful immigrant-led organizing and advocacy work underway in response to the pandemic. In case you missed it, you can check out the full post on our blog!