COVID-19 Issue Spotlight: Food Justice
Food insecurity continues to be an urgent issue in Maine. Even before the pandemic, 13% of Maine households struggled with food insecurity — the 12th highest percentage in the country. But as unemployment rates remain high, that number is projected to grow to 18%. Our grantees are leveraging their resources and deep community relationships to address this issue head on. You'll read about how they are creating systems that promote food security and food sovereignty, particularly for Maine's Immigrant and Tribal communities, demonstrating that food justice is a racial justice issue.
---
Immigrant-Led Cooperatives and Farming
Somali Bantu Community Association 
The Somali Bantu Community Association (SBCA) has been doing culturally-appropriate emergency food distribution directly to the doors of New Mainers in Lewiston during the pandemic. In an April 30th instagram post they shared, "We were able to grow, harvest, and distribute 51 bags of fresh, chemical-free arugula from Liberation Farms to members of the Somali Bantu community this week to bolster food security during this challenging time."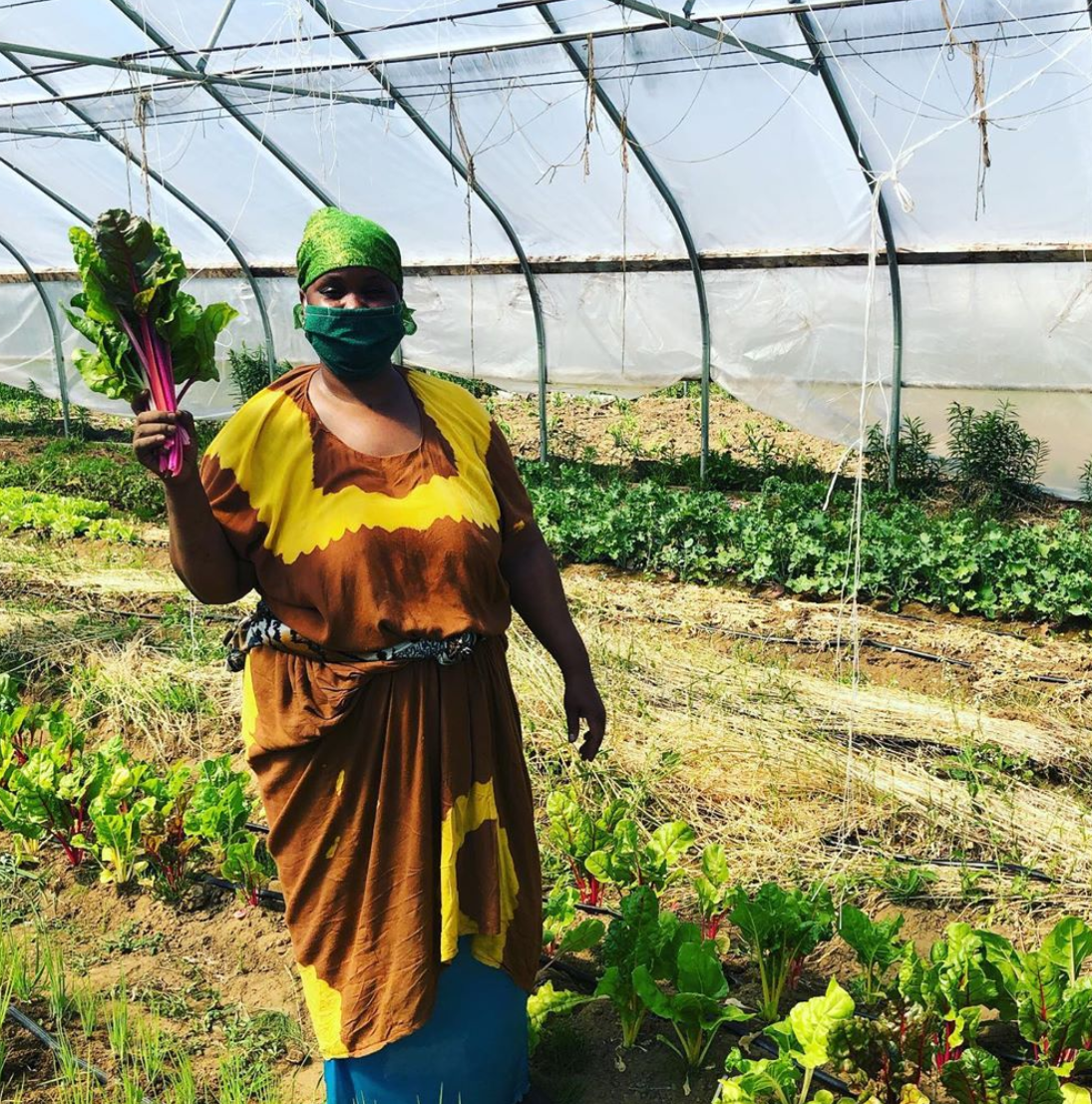 SBCA is also actively fundraising to secure new farmland. Through partnership with the Agrarian Trust, they've formed the Little Jubba Central Maine Agrarian Commons, described as "a transformative new model for community centered land tenure." In the press release about this new farmland, Executive Director Muhidin Libah shares, "For the last 30 years we have been refugees, moving through different towns in Somalia and living in refugee camps in neighboring Kenya. For 30 years we have been looking for a place we can call home. Home in our community means a place that is safe and secure, where we can farm freely and where we can exercise our cultural traditions. Getting this property will check all the boxes and for the first time we have a place we call home."
 Sustainable Livelihoods Relief Organization
 New Roots Farming Cooperative 
New Roots Cooperative Farm operates in Lewiston as the first immigrant owned co-op in Maine. Started by four Somali Bantu farmers, they continue to build economic security for New Mainers by providing vegetables for the community. The Cooperative Development Institute recently featured a video (filmed last season), which shares that New Roots provides produce to 3 food pantries in Southern Maine, providing local produce to many families in need. Farmer-Owner, Bantulu Ismail, is also quoted in the video saying, "It's benefiting the community because we are doing chemical-free vegetables. The vegetables are important for all kinds of people. It is healthy for the young people to the elders of this community."
---
Wabanaki Food Security and Food Sovereignty
Maine-Wabanaki REACH
As we highlighted in a recent spotlight on Wabanaki Sovereignty, this pandemic has exacerbated inequities for Indigenous communities in Maine and across the country. Maine-Wabanaki REACH has been providing support to Wabanaki peoples, most recently to address food insecurity. In a call to action they shared, "During this crisis, many people are not able to work, without a safety net to catch them. Maine-Wabanaki REACH established a Community Response Fund to help those in need. Largely, we have sought to put food on the tables in Wabanaki homes." They are also supporting food sovereignty by assisting gardening and growing efforts by Wabanaki people and in Tribal communities by providing seeds and seedlings.
Eastern Woodlands Rematriation Collective 
Eastern Woodlands Rematriation Collective (EWRC) has been doing critical work around Wabanaki food sovereignty. They were recently featured in an article by Cultural Survival, highlighting the importance of their work to restore Indigenous food systems. Co-founder Kristen Wyman explains the ways in which EWRC has had to adapt their programming in response to the pandemic sharing, "COVID-19 has amplified the struggles Indigenous communities already face. Since mid-March we have been hosting weekly community care sessions offered to our member families and Indigenous kin networks. Each week is either focused on food as medicine or as a space for participants to speak about their experiences and find community." The article also shares that during this time EWRC is "strengthening their mutual aid response for Tribal families by surveying members and identifying their needs, as well as distributing seeds, seedlings, remedies, and produce from Maine to Massachusetts and parts of Connecticut and Rhode Island."
Nibezun
Nibezun, which resides on sacred Wabanaki land along the Penobscot River, shared exciting updates in regards to their food sovereignty efforts including the addition of goats, the start of an orchard, beekeeping, harvesting fiddleheads and maple syrup, and soon they will be acquiring chickens and a greenhouse! In addition, they've been planting an abundance of trees and plants on their land sharing, "Nibezun's goal is a bounty of beautiful fruit, berries, and vegetables for all in the coming years!"
American Friend Service Committee 
American Friends Service Committee – Wabanaki Program has also been addressing food insecurity within Maine's Tribal communities. In addition to planting community gardens, they've delivered 102 jars of applesauce and bread to families at Sipayik. Denise Altavater, coordinator of the Wabanaki Youth Program shares, "In the midst of these trying times, our youth and our community have come together to do something amazing for our community. Our youth stepped up and made homemade apple sauce and baked bread for those within our community who have nothing. Our people have not been receiving the help that they need, and we could no longer sit by in silence. We were able to reach more than 60 households, and our hope is to reach the whole tribe. It was such an honor to be able to help our community in the time of need."
---
Community-Based Responses to Food Insecurity
In addition to the above grantees, we want to acknowledge that many more of our grantees are engaging in critically important food distribution work:
---
What You Can Do
SHARE: Help spread the word about the Somali Bantu Community Association's land acquisition fundraiser
SIGN: Sign-up for New Roots' seasonal CSAs to get local farm fresh vegetables and support Immigrant farmers in Maine
SUPPORT: Support the Maine-Wabanaki REACH Community Response Fund or any of the Wabanaki Community Food Pantries
---